Cheryl B. Preston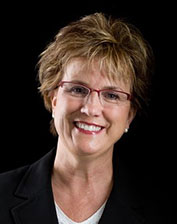 Cheryl B. Preston, who is Of Counsel with Preston & Scott, is a law professor at the J. Reuben Clark Law School of Brigham Young University, where she is the recipient of the Edwin M. Thomas Professor of Law. Professor Preston is a nationally recognized expert in contracts and business organizations, Internet contracts, the contract infancy doctrine, legal protections for minors, and Internet regulation. She teaches courses on contracts, cyberlaw and business associations.
Professor Preston also publishes on the relationship of law and popular culture images, law and religion, and feminist legal theory. She produced an educational DVD, entitled Fashioning Women in Law, which won the prestigious Chris Award at the 2003 Columbus International Film Festival.
Professor Preston joined the BYU law school faculty in 1989, following ten years in private practice, where she held the positions of Associate General Counsel and Vice President for First Interstate Bank, was an attorney in the Salt Lake City Office of Holme Roberts & Owen, worked for three years as an attorney at O'Melveny & Myers in Los Angeles, California. She served as a law clerk to the Honorable Monroe G. McKay, United States Court of Appeals for the Tenth Circuit.
Selected Publications
Minor Restrictions: Adolescence Across Legal Disciplines, the Infancy Doctrine, and the Restatement (Third) of Restitution and Unjust Enrichment, 61 KANSAS LAW REVIEW 343-76 (2012) (with Brandon T. Crowther), available at http://ssrn.com/abstract=2201208
Llewellyn Slept Here: A Short History of Sticky Contracts, 91 OREGON LAW REVIEW 130-175 (2012) (with Eli McCann), available at http://ssrn.com/abstract=2166027
CyberInfants, 39 PEPPERDINE LAW REVIEW 225-78 (2012), available at http://ssrn.com/abstract=2004492
Infancy Doctrine Inquiries, 52 SANTA CLARA LAW REVIEW 47-80 (2012) (with Brandon T. Crowther), available at http://ssrn.com/abstract=1999060, and http://digitalcommons.law.scu.edu/lawreview/vol52/iss1/2/
Unwrapping Shrinkwraps, Clickwraps, and Browsewraps: How the Law Went Wrong from Horse Traders to the Law of the Horse, 26 BYU JOURNAL OF PUBLIC LAW 1–35 (2011) (with Eli McCann), available at http://ssrn.com/abstract=2035962
The Misunderstood First Amendment and Our Lives Online, 49 No.1 BYU STUDIES 50-83 (2010); available at http://byustudies.byu.edu/showTitle.aspx?title=8517
All Knowledge is Not Equal: Facilitating Children's Access to Knowledge by Making the Internet Safer, 13 INTERNATIONAL JOURNAL OF COMMUNICATIONS LAW AND POLICY 115-132 (2009), available at http://ssrn.com/abstract=1448845
Let's Talk Straight About ICANN's Latest User Constituency (Invited Article), THINKERNET: A MODERATED BLOGOSPHERE OF INTERNET EXPERTS, INTERNET EVOLUTION: THE MACROSITE FOR NEWS, ANALYSIS & OPINION ABOUT THE FUTURE OF THE INTERNET, March 30, 2009, available at http://www.internetevolution.com/author.asp?section_id=621&doc_id=174431&
Internet Porn, ICANN, and Families: A Call to Action, JOURNAL OF INTERNET LAW (OCT.-NOV. 2008), at 3 -15, available at http://ssrn.com/abstract=1285270
Internet and Pornography: What If Congress and the Supreme Court Had Been Comprised of Techies in 1995-97?, 2008 MICHIGAN STATE LAW REVIEW 61-102 (Fourth Annual Intellectual Property and Communications Law Program Issue), available at http://ssrn.com/abstract=1147142
ICANN Can: Contracts and Porn Sites: Or Choosing to Play Internet Ball in American Cyberspace, 21 PACIFIC MCGEORGE GLOBAL BUSINESS & DEVELOPMENT LAW JOURNAL 79-110 (2008) (ICANN Symposium Issue) (with Brent A. Little); available at http://ssrn.com/abstract=1146646
Making a Family-friendly Internet a Reality: The Internet Community Ports Act, 2007 B.Y.U. LAW REVIEW 1471-1531 (Kids Online Symposium Issue) (Jan. 2008), available at http://ssrn.com/abstract=1146651
Zoning the Internet: A New Approach to Protecting Children Online, 2007 B.Y.U. LAW REVIEW 1417-1467 (Kids Online Symposium Issue) (Jan. 2008), available at http://ssrn.com/abstract=1147163
WiFi in Utah: Legal and Social Issues, UTAH BAR JOURNAL, Sept. & Oct. 2007, at 29-37, available at http://ssrn.com/abstract=1148446
Women in Traditional Religions: Refusing to Let Patriarchy (or Feminism) Separate Us from the Source of Our Liberation, 22 MISSISSIPPI COLLEGE LAW REVIEW 185-214 (2003) (Law and Religion Symposium Issue)
Baby Spice: Lost between Feminine and Feminist, 9 AMERICAN UNIVERSITY JOURNAL OF GENDER, SOCIAL POLICY & LAW 541-619 (2001)
Significant Bits and Pieces: Learning from Fashion Magazines about Violence Against Women, 9 UCLA WOMEN'S LAW JOURNAL 1-97 (1998)
Consuming Sexism: Pornography Suppression in the Larger Context of Commercial Images, 31 GEORGIA LAW REVIEW 771-852 (1997)
It Moves, Even If We Don't: A Reply to Arthur Austin, "The Top Ten Politically Correct Law Reviews,", 63 TENNESSEE LAW REVIEW 735-51 (1996)
This Old House: A Blueprint for Constructive Feminism, 83 GEORGETOWN LAW JOURNAL 2271-2346 (1995)
Joining Traditional Values and Feminist Legal Scholarship, 43 JOURNAL OF LEGAL EDUCATION 511-47 (1993)
Honor Among Bankers: Ethics in the Exchange of Commercial Credit Information and the Protection of Customer Interests, 40 KANSAS LAW REVIEW 943-1009 (1992); reprinted in VII BANKING LAW ANTHOLOGY (International Library Pub., 1993)
Education
J. Reuben Clark Law School, Brigham Young University, J.D., 1979, magna cum laude, J. Reuben Clark Scholar (Order of the Coif), Brigham Young University Law Review (Articles Editor)
Brigham Young University, B.A., 1975, summa cum laude, High Honors
Admissions & Memberships
California State Bar, 1979
Utah State Bar, 1983