Bryan M. Scott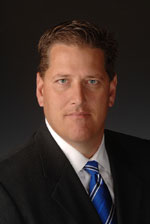 Mr. Scott is an experienced litigator and transaction attorney whose practice primarily focuses on three areas: complex commercial and employment litigation; corporate and business transactions; and estate planning. Mr. Scott has represented clients in a wide variety of lawsuits including breach of contract, Title VII, employment discrimination, business torts, Lanham Act violations, securities, copyright and trademark infringement, claims for misappropriation of trade secrets and confidential information, fraud, shareholder derivative cases and cases regarding corporate dissolutions and mergers. Mr. Scott has been named to Utah's Legal Elite both for Estate Planning and Employment Law.
As a corporate transactional attorney, Mr. Scott has assisted numerous clients in all facets of their businesses, including, choice of entity, ongoing corporate governance, corporate mergers and acquisitions, dissolutions, and sales of corporate stock and assets. In addition, Mr. Scott has negotiated contracts on behalf of Big O, Utah Trailways, and Equitable Life & Casualty. Mr. Scott is also general counsel for Bricker & Associates, Inc., a medical services organization that provides blood and transfusion services to hospitals and clinics throughout the Intermountain West.
As an estate planning attorney, Mr. Scott has assisted individual and corporate clients with transferring assets from one generation to the next, avoiding estate tax pitfalls and probate. Mr. Scott has also presented seminars on various estate planning strategies and asset protection in both Utah and Nevada.
Prior to forming Preston & Scott in 2010, Mr. Scott practiced and was a partner at the law firm of Snow, Christensen & Martineau. Preliminary to joining Snow, Christensen and Martineau, Mr. Scott practiced at Beckley Singleton, Chtd., the oldest law firm in Las Vegas, Nevada, which is now part of Lewis Roca Rothgerber.
Recent Cases
Moroni Feed Company v. West Liberty Foods, L.L.C.: Represented Moroni Feed Company in commercial arbitration wherein Moroni Feed Company received a net arbitration award of over $4.6M.
Sean Brown v. Sandy City: Represented Sandy City in employment termination claim.
Nelson v. Orem City: Represented Orem City in employment termination claim, which decision was recently upheld by the Utah Supreme Court.
Shaw Resources Limited, LLC, et al. v Del-Rio Drilling Programs, Inc., et al: Prosecuting breach of contract claims involving oil and gas leases worth in excess of $400 million.
Cabaness v. Thomas, et al.: Represented Bountiful City in wrongful termination lawsuit.
Reported Cases
Nelson v. Orem City, 2013 UT 53, 741 Utah Adv. Rep. 56
Nelson v. Orem City, 2012 UT App 147, 278 P.3d 1089
Phillipps v. B.C. Technical, 773 F.Supp.2d 1149 (D. Utah 2011)
Kearl v. Rausser, 2008 WL 4228381 (10th Cir. 2008)
Lance v. Sandy City Corp., 2006 WL 2098825, 1 (D. Utah, 2006)
Lopez v. Salt Lake City Corp., 2005 WL 2716298, 1 (D. Utah, 2005)
Education
University of Washington LL.M. Taxation 2002
William S. Boyd School of Law, University of Nevada Las Vegas, J.D. 2001 (Charter Class Member)
University of Utah, B.S., 1999
Admissions & Memberships
Nevada State Bar, 2001
Utah State Bar, 2002
Practice Areas
Complex Commercial Litigation
Employment Law
Corporate and Business Transactions
Estate Planning & Taxation
Probate